Trainees attending our in-class TEFL courses are assessed through a variety of ways. Trainees are evaluated on the following:
5%
Unknown Language Journal
10%
Lesson Observation Journal
The observed teaching practice component of our in-class training course is routinely assessed and trainees are kept up-to-date on their progress at all times during the course. Trainees who successfully complete our TEFL training receive an internationally recognized and accredited certificate.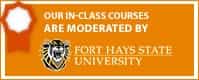 ---
---