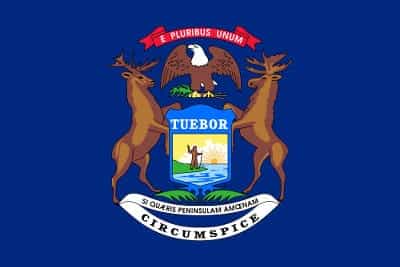 The state of Michigan is uniquely made up of two separate peninsulas and is nicknamed 'The Great Lakes State' due to its scenic location amongst the famous lakes of the Midwest. The Upper Peninsula is full of great outdoor opportunities such as trekking and hiking among miles of beautiful trails. Equestrian lovers will also find endless rivers, streams and rail-trails to explore on horseback. If you are looking for a little bit more adventure, simply hop on one of the many off road vehicles available to rent throughout the area.
From foggy morning strolls to picnics in the early evening, Michigan's parks let you take a step back from the hectic life of the city. Make the most of nature's serenity in one of six state forests, four national parks and almost a hundred state parks. While out and about exploring the surrounding area, deer, hares and other forest animals can often be spotted. On top of that, you will find many sculptures and landmarks, as well as other attractions in various parks across the state. Don't forget to stay at the park to witness a splendid Michigan sunset.
Michigan has more than 6,000 snowmobiling trails that are amongst the best in the nation. Hold on tight and explore a number of different state and national woods, as well as thousands of frozen lakes that ensure an unforgettable winter experience. Michigan is also home to over 50 unique ski areas with around 260 lifts and 1,000 slopes. If you want to take a break from the thrilling downhill skiing, why not try out some of the 3,000 miles of cross-country skiing trails. As you can see, Michigan is great for outdoor winter activities.
Michigan's historical centers, water parks, wineries, zoos, lighthouses and more are all ready to be explored. History lovers will especially enjoy wandering around Mackinac Island. Setting foot on the island, you almost travel back in time. Horse and carriages, natural beauty, and landmarks from the Revolutionary era are just some of the things that make Mackinac Island a true gem that is well worth a visit. With a wide variety of attractions, Michigan is truly an exciting destination that has something to offer everyone.
Michigan is not only an excellent destination for pure outdoor fun, it is also a major hub for education in the Midwest. If you decide to take your TEFL/TESOL course in Michigan, you will not be disappointed. Upon completing your course, you can be sure to land a top ESL position across the globe. Come to Michigan and start your teaching adventure today!