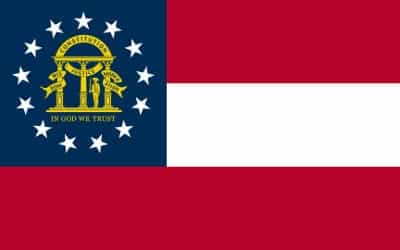 Georgia is an exciting destination is the USA with a rich history, beautiful natural wonders and vibrant cities. The last of the original Thirteen Colonies, Georgia is among the oldest US states and offers countless historic landmarks and attractions. Georgia is bordered by the Atlantic Ocean to the east and boasts the famous Blue Ridge Mountains in the north. There are also over 60 major parks throughout the state, making Georgia an excellent place for outdoor activities. Our training center is located in Georgia's capital of Atlanta and welcomes you to join our in-class TEFL/TESOL training program
There is no better way to explore Georgia than by getting outside and diving into outdoor activities. Georgia features excellent natural attractions, state parks, scenic byways, and adventurous trails. Leading through exceptional foliage, wildlife, wildflowers, tall pine lines and creek-filled valleys, the Appalachian hiking trails of northern Georgia are amongst the most picturesque in the country. The trail starts up in Maine and follows over 2000 miles down to Georgia, with almost 80 miles of trails in Georgia alone. Chattahoochee River National Recreation Area is another exciting location for outdoor exploration. This 48-mile long river offers excellent opportunities for recreation and access to historic sites. On the southeast tip of Georgia's Atlantic Coast, you will find the Cumberland Island National Seashore. This area boasts splendid beaches, marshes, dunes and freshwater lakes inviting you to engage in water sports activities.
History enthusiasts will find plenty to do in Georgia, from Civil War attractions over history and heritage museums to historic homes as well as tours and trails. For example, Old Fort Jackson is one of the most visited historic sites in Georgia. The fort was built in 1808 and is the oldest standing brick fortification in Georgia. It is located on the banks of the Savannah River, which was the perfect location to fire canons on any vessel coming into the region. Another historic site worth exploring is the Old Governor's Mansion that was home to the state's governors from 1839 to 1868. This building is significant for its Greek Revival architecture and the association with important events in the USA.
Georgia's adventure attractions are perfect for thrill-seekers and adventurers. Whether it's skydiving, hang gliding, rock climbing, zip lining, or motorcycling, Georgia has got you covered. If you are looking for something more laid-back, take advantage of Georgia's unique dining options. Whether you are looking for casual or fine dining, you have plenty of opportunities to eat your heart out in Georgia, especially Southern cuisine.
If you are seeking a place with picturesque scenery, exciting cities, and historic attractions, Georgia is your best bet. Our training school in Atlanta offers high-quality TEFL/TESOL courses led by experienced teacher trainers year-round. Come to Georgia and you will soon embark on your international career of teaching English as a foreign language when you hold your TEFL/TESOL qualification in hand.