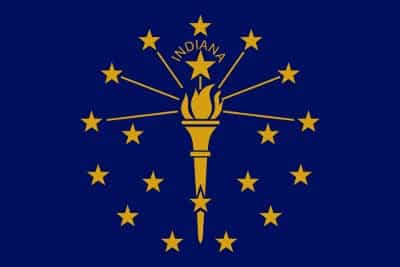 Indiana is a beautiful state in the Midwestern and Great Lakes regions of the USA. It has a long history with records of Native Americans inhabiting the area going as far back as 8000 BC. Indiana is also one of eight states in the Great Lakes Region with Lake Michigan bordering the state in the northwest, while the mighty Ohio River makes up the state border in the south. Due to these natural influences, there is a lot do see and do in Indiana. On top of that, visitors can enjoy the many historic sites and attractions that can be found all over the state. Our training center is located in Indiana's capital of Indianapolis and welcomes you to join our in-class TEFL/TESOL training program.
Indiana offers so much to see and do, you will not be bored during you month-long TEFL/TESOL training program. You will love Indiana's museums, sports, zoos and state parks, as well as the many unique shopping facilities, outlet malls or local artisan stores. There are also plenty of opportunities for cultural excursions, such as a theater visit, following an Indiana wine trail or visiting one of the many historic sites.
One of Indiana's most interesting locations is Lake Wawasee, the largest natural lake in the state. It covers more than 3000 acres of crystal clear water and is the perfect spot for water skiing, boating, fishing or even sailing. However, that's not all you can do in the area. The lake's surrounding towns and cities have developed major leisure facilities, including golf courses, bowling alleys, tennis courts and movie theaters. On the southeastern shore, boaters can take advantage of free public boat ramps and a parking area. Visitors can also rent a fishing boat or pontoon boat at various locations around the lake. The "sand bar" is a popular place for swimmers and sunbathers, as it is an area where the water is only 3 feet deep. While any time of the year is great for visiting Lake Wawasee, the fourth of July weekend is always an exciting time to be at the lake, as a large fireworks display over the lake offers a unique experience for the American Independence Day.
One of the most popular national parks is the Indiana Dunes National Lakeshore offering 15 miles of Lake Michigan shoreline. West Beach bathhouse and picnic area are well-visited locations in the area but there are many other natural areas available for exploration. Mount Baldy is a 126-foot sand and a revered landmark at the lakeshore. On the hills of southern Indiana, you will find Hoosier National Forest covering over 200,000 acres of woodland. You can explore the national forest on over 260 miles and allows hiking, mountain biking, and horseback riding.
As you can see, there is a lot to do in Indiana. Spend four weeks in this exciting US state when joining our TEFL/TESOL training course in the city's capital of Indianapolis. Our course is the perfect stepping-stone towards your international career in ESL teaching.