TEFL Gallery - Teaching Local Students in Cusco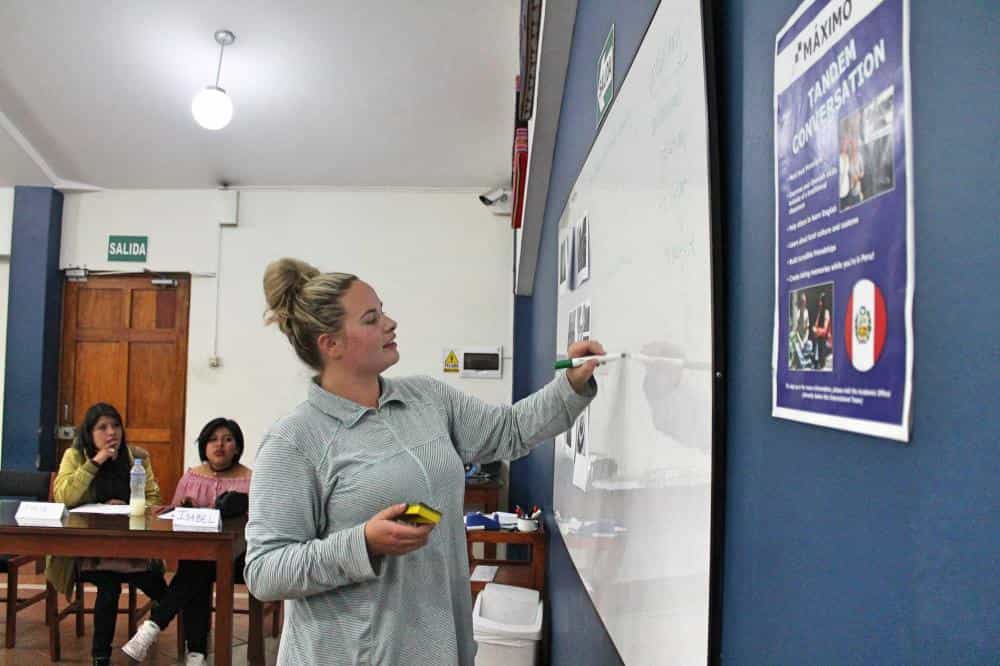 Once you have learned enough skills, techniques and have observed enough English lessons by your trainers, you are ready to prepare and execute your own English lessons at our Cusco center. With the help of our professional trainers, you will create a fun and interactive lesson plan and present your lesson to real EFL students at our center in peru. By the end of the in-class course, every trainee will have absolved 8-10 practical teaching sessions with real English learners.

---
Home
Back
Top
---
Compare the
Online Course Packages
to find
the best one
that suits your needs
Apply for your TEFL/TESOL Course!
1

The application process is free and does not commit you in any way.

2

Anyone fluent in English and aged 18+ is eligible for our courses.

3

No previous experience or qualifications are required.

4

Apply today and receive a free e-guide covering the basics of TEFL/TESOL.

5

Sign up for your course before Feb, 28 2020 and receive an additional course free of charge.*
* Applies to in-class courses, combined courses, diploma courses and 120-hour online course with tutor and videos
The personal information we collect on this page will be treated in accordance with our
privacy policy
.
By submitting this form you declare to have read and agreed to the
Terms & Conditions
.