TEFL Gallery - Observing Trainer Lessons in Cusco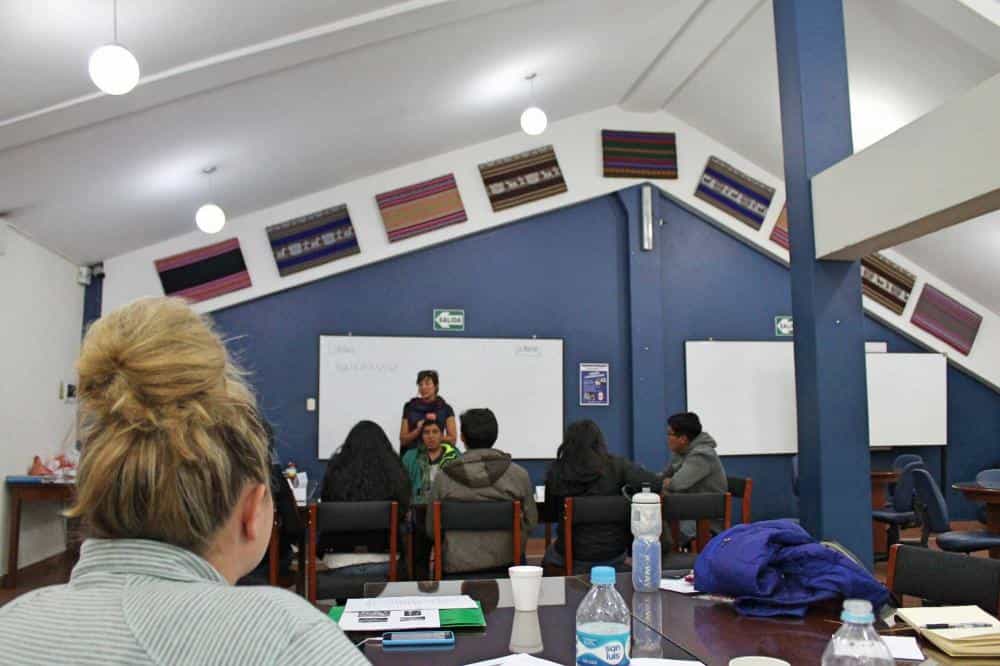 peru is a wonderful location to start your TEFL/TESOL career. There is a high demand for qualified language teachers in the whole South American region and jobs are abundant. During your four-week TEFL/TESOL course in Cusco, you will observe several lessons presented by our professional teacher trainers before creating and presenting you own English lessons. Our training center has spacious classrooms and is a full-functioning English school with local EFL learners.

---
Home
Back
Top
Teaching English ONLINE? All you need to know to get started!
---
Compare the
Online Course Packages
to find
the best one
that suits your needs
Apply for your TEFL/TESOL Course!
1

The application process is free and does not commit you in any way.

2

Anyone fluent in English and aged 18+ is eligible for our courses.

3

No previous experience or qualifications are required.

4

Apply today and receive a free e-guide covering the basics of TEFL/TESOL.

5

Sign up for your course before Apr, 14 2020 and receive an additional course free of charge.*
* Applies to in-class courses, combined courses, diploma courses and 120-hour online course with tutor and videos
The personal information we collect on this page will be treated in accordance with our
privacy policy
.
By submitting this form you declare to have read and agreed to the
Terms & Conditions
.