ITTT's Guatemala TEFL course is the perfect place to earn your teaching qualification. While studying for your TEFL certificate you can make the most of all this beautiful Central American country has to offer. Once you graduate you will be ideally placed to take advantage of the teaching positions available in Guatemala and the wider Latin American region.
Guatemala is a fascinating country with so much to offer all types of traveller. Whether you are looking for adventure or are seeking to learn more about the history of the Mayan people, there's plenty to keep you occupied when you are not busy in the classroom. You can be sure that taking your TEFL course with ITTT in Guatemala will be the experience of a lifetime.
TEFL Guatemala
Although teaching positions can be found all over the country, the urban centres of Guatemala City and La Antigua provide the most opportunities. With a little patience, and your newly earned TEFL certificate, you are bound to find a job in a location that suits your lifestyle. We offer our TEFL course in Guatemala throughout the year so you can be sure to find a course running at a time that is convenient for you.
TEFL Courses in La Antigua, Guatemala
La Antigua is one of the most popular destinations for visitors to Guatemala with its magnificent views, stunning colonial architecture and fascinating Mayan ruins. The city has been designated as a UNESCO World Heritage Site and after even a brief tour it is not hard to see why. La Antigua has many local markets and boutiques selling locally produced handicrafts including textiles, ceramics and other products to explore. In the evening you can relax with friends over a delicious Central American meal in one for the many quality restaurants before heading out for a night on the town in the popular bars and clubs.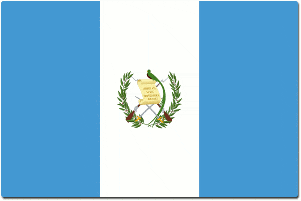 Outside of the city there is also plenty to do and the surrounding volcanoes providing plenty of interesting trekking tours. White-water rafting, zip lining and scuba diving in a volcanic lake are just some of the other exciting activities you can do during your time in Guatemala. For a more sedate pace, you can visit the Mayan ruins at Tikal, take a tour of a coffee plantation or take a boat trip down the Rio Dulce to the Caribbean coast.
For those wanting to earn their TEFL Qualification in Guatemala, ITTT offers high quality training from dedicated course trainers. On graduation you will receive an internationally recognised TEFL certificate that will open up teaching jobs in Guatemala and the rest of the world. By completing the course at ITTT's training centre in Guatemala you will be ideally placed for jobs here and in the wider Central and South American region.