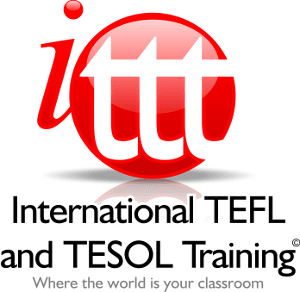 As globalization continues to grow and the English language as the international language of communication continues to evolve, the need and demand for English teachers inevitably rises. In order to meet these requirements successfully, International TEFL and TESOL Training has raised the standards in the TEFL field.
Since 1993 International TEFL and TESOL Training has been the market leader in providing the highest quality TEFL training available. With thousands of graduates each year and our variety of available online, combined and in-class courses, we continue to develop and grow to maintain our position as one of the most highly regarded providers of TEFL training.
Teaching English abroad teaches requires knowledge, and the skills and techniques required to convert this knowledge into practical teaching. Through the most up to date, relevant and comprehensive TEFL training available, ITTT will ensure that you more than meet the standards for working and teaching abroad. With a qualification from us, you have already taken one of the most important steps in your successful TEFL career.
Here at ITTT we are well aware that receiving your TEFL qualification is only the first step in working abroad and that finding a suitable location and position amongst the worldwide opportunities can appear very daunting. For this reason, ITTT provides extensive job support and career assistance throughout and beyond your time with us. On an ongoing basis, at no extra cost, you will receive guidance, advice, tips and information that will make finding the perfect opportunity for you much easier. ITTT believe that providing this job service is a hugely important part of the service we provide, as it serves to ease the minds of our students. We consider this an integral part of our responsibilities, which is yet another factor of what makes us unique.
Our commitment to our students encompasses so many varying things, but these include:
Continuing to raise the standards of English teaching and education all over the world by providing confident, prepared and knowledgeable graduates.
Exceeding the needs and requirements of any student who wishes to teach English abroad through our substantial and thorough TEFL courses.
Providing a vast variety of TEFL courses and methods of receiving your qualification to ensure we are catering the needs of all our students. We also can offer advice on picking the perfect course option for you.
Providing materials and high quality training which is constantly moderated and adapted to ensure it is the most up to date and pertinent available. You can be assured that the skills and techniques you learn through us will be the most current and effective in a classroom as well as on a theoretical level.
Helping our students through our extensive job support services. We will help all our students locate suitable positions in their chosen location, with the world as your oyster!
To ensure that we are providing the highest standards available and meeting the promises we offer to our students. ITTT is associated and accredited by some of the most highly esteemed organizations in the field of education.
These include:
The Online TESOL and TEFL Standards Agency (OTTSA). OTTSA are dedicated to raising the standards of teacher training and specifically focus on online courses in the TEFL field. More information on OTTSA can be found at: http://www.ottsa.org/
The Board of Academic Advisors (BOAA). Several internationally recognized experts in the field of English teaching sit on this board. BOAA actively validate and moderate all our TEFL courses so all our applicants can be assured that the highest standard of TEFL material and coaching is being provided. More information can be found at:
The international Association of Teachers in English as a Foreign Language. More information on this body, of which we are an accredited member, can be found at: www.iatefl.org
We are also an institutional member of the prestigious College of Teachers.
With nearly a quarter of a century's experience in providing the highest quality TEFL training, thousands of satisfied graduates each year and the support and accreditation of some of the most important educational authorities in the world, we are confident that we are the most obvious and beneficial choice for your TEFL training and look forward to welcoming to you one of our courses soon!
---
---