Check out our Special
Offer for this
course!
Make a deposit payment to secure your place on a course before the end of the month and qualify for a free advanced level online course. You can choose from the 50-hour young learners (CTEYL) or business English (CTBE) certificate courses or the 250-hour online diploma course.
Home / Vietnam /Ho Chi Minh City
TEFL Courses in Ho Chi Minh City | Vietnam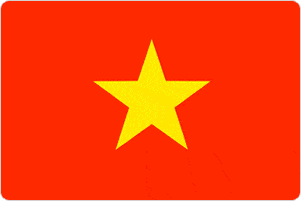 TEFL International's course in Ho Chi Minh City (HCMC) is a fantastic choice for earning your certification to teaching English. Jobs are plentiful in Vietnam, Asia and the rest of the world if you wish to travel beyond local borders after the course.
HCMC is the biggest and most vibrant city in Vietnam. Some still refer to it as Saigon but regardless of what it's called, both the city, and our course will not disappoint you. Take leisurely strolls down neighborhood streets and you'll find a plethora of tea shops, cafes, markets and canals—not to mention, a bustling population unlike anywhere else in the world.
HCMC has a recent and world-famous past so an abundance of attractions await anyone who takes our course. Visit the Historical Museum with artifacts ranging from the Bronze Age up until the days of Ho Chi Minh himself. Ben Thanh Market is the largest in the city and you can walk through it just as the locals have done for decades. Visit the War Crime Museum to catch up on exhibits dedicated to victims of both American and Vietnamese war crimes. It also houses an array of military artifacts dating back to the time of the French colonialists. And don't forget to drop by China Town to visit the Thien Hau Temple.
Despite its recent past, energy and optimism can be felt coming from locals and visitors alike. Many multinational companies have set up shop here, yet HCMC has retained its original Vietnamese dynamics.
Nearby, you'll find wonderful beaches along the coast and sprawling mountains inland. No matter where you turn in HCMC, you'll find the hospitality and charm coming from the city's friendly people.
---
Check out ITTT's Blog Posts
---