Check out our Special
Offer for this
course!
Make a deposit payment to secure your place on a course before the end of the month and qualify for a free advanced level online course. You can choose from the 50-hour young learners (CTEYL) or business English (CTBE) certificate courses or the 250-hour online diploma course.
Home / Cambodia /Koh Kong City
TEFL Courses in Koh Kong City | Cambodia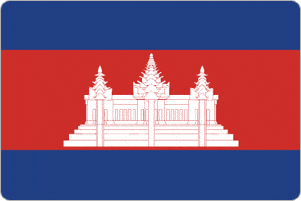 Koh Kong City is the provincial capital of Koh Kong province in Cambodia. The town rests on the banks of the Kaoh Pao River and is about 10 kilometres from the border crossing with neighbouring Thailand. Until fairly recently it was easier to visit this province from Thailand than from the rest of Cambodia, a situation that has now changed thanks to a much improved road network.
Although the province is now easily accessible from the cities of Phnom Penh and Sihanoukville, its long isolation means that is one of the most unspoiled regions of Cambodia and the drive to Koh Kong City is an excellent way to take in fantastic views of the beautiful Cardamom Mountains. Minibuses and air-conditioned tourist buses connect Koh Kong City with the rest of the country and can be caught mainly in the mornings.
Koh Kong City is an excellent base from which to explore the wider region where you will find plenty of natural beauty to explore including waterfalls, rivers, islands, mountains and jungle. The Cardamom Mountains are clad in pristine jungle and contain numerous waterfalls that make an ideal cooling off stop after a day's trekking. Activities such as mountain biking, hiking, kayaking are all popular and a trip to Koh Kong Island will give you the chance to experience some of the best beaches in Southeast Asia. Mainland Koh Kong's coast is home to the largest mangrove forest in Asia and boat tours can be booked from the city. If you ever get bored of the beautiful surroundings, the area also has a zoo and casino to keep you entertained.
If you like to get out and explore on your own rather than relying on tours or buses to see the sights, then Koh Kong city has plenty of bicycles and motorbikes to rent. The city has a large number of restaurants and bars where you can refresh yourself and unwind at the end of the day. The riverfront is the perfect place for an evening stroll and really comes alive after 4 p.m. with plenty of vendors selling sugar cane juice, barbecued meat, beer and more.