Check out our Special
Offer for this
course!
Make a deposit payment to secure your place on a course before the end of the month and qualify for a free advanced level online course. You can choose from the 50-hour young learners (CTEYL) or business English (CTBE) certificate courses or the 250-hour online diploma course.
TEFL Courses in Sydney | Australia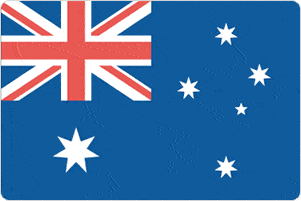 TEFL International's center in Sydney is an attractive option for anyone looking to gain ESL certification. Graduates can gain experience teaching in Australia and then go on to teach in Asia, or nearly anywhere else in the world for that matter. With a population of 4.5 million people, Sydney is a multi-cultural city with a very cosmopolitan feel. It brings with it images of world-class beaches, its famous harbor, the Sydney Opera House and Aboriginal art as well.
Australia is a nation that is young at heart, and it's people are full of energy and have a healthy zest for life. You might arrive alone but you'll gain friends instantaneously, such is the nature of Aussies and their hospitable demeanor.
Sydney epitomizes everything Australian and it's of course the nation's largest and most visited city. It may not be Australia's capital city but with all it has to offer, it might as well be. It's estimated that ten million visitors come to Sydney annually, taking advantage of beautiful beaches, historic and cultural attractions, natural beauty, and wildlife as well as nightlife.
Australia (affectionately called "Oz" by most Australians) is in a unique category of being both a first-world and developing world country. Sydney is leading the development and is Australia's oldest city. You'll find a treasure trove of cultures that truly come together to create an international atmosphere. Nearly every nation has a pocket of influence in some part of the city, be it Little Italy, Little England, Chinatown, Korea Town, or any other ethnic corner of Sydney.
Aside from the international representations in Sydney, there is much to see and do here: You can get over to Bondi Beach and watch all the surfers while taking in serene scenery. Just near the beach sit plenty of international cafes, bars and restaurants. While there, you'll have a chance to enjoy the sun, sea and sand--Aussie style.
Sydney's Wildlife World will allow you to interact with kangaroos, koalas, emus and other wildlife indigenous to Australia. If you like history, Sydney is loaded with colonial architecture, including the famous, Queen Vitoria Building. You can also take a trip back in time to the Rocks—a 21st century attraction in a 200-year-old setting.
If you're into culture, Sydney's 15 museums and galleries won't disappoint. This includes, but certainly isn't limited to, the National Gallery, the National Museum and the Museum of Aboriginal Art.
Sydney also has loads of entertainment options. Nearly every month there's a festival of some sort going on. It also has great nightlife: thousands of bars, clubs and restaurants from which to choose.
Put all of these attractions together and Sydney stands out as the best city in the whole of the Southern Hemisphere.
How to get to your TEFL Course in Sydney
Sydney can be reached from all over the world. Kingsford Smith Airport is Sydney's main airport and is located north of Botany Bay.
---
Check out ITTT's Blog Posts
---