Check out our Special
Offer for this
course!
Make a deposit payment to secure your place on a course before the end of the month and qualify for a free advanced level online course. You can choose from the 50-hour young learners (CTEYL) or business English (CTBE) certificate courses or the 250-hour online diploma course.
Location / France / Paris /Accommodation
Paris TEFL Course Accommodation | TEFL Courses France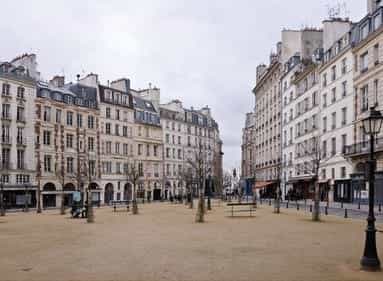 Our training centre in Paris is well aware that finding comfortable, hassle-free accommodation is very important for our trainees. With this in mind, we suggest the following options:
Home Stay
We work with a professional hosting company to ensure you find a family that suits your preferences. You will have a furnished room in the center of the city with a shared kitchen and bathroom. This option comes with breakfast and starts from 760 Euros for the duration of the course.
Private Residence
Located less than a five-minute walk to the school you will find a variety of college-run, private apartments. They come with two single beds, a kitchen and bathroom. This option is priced at around 800 Euros per person for the month (double occupancy) or 1200 Euros (single occupancy), including all electricity, heating, insurance and Wi-Fi fees.
Student Housing
Student housing is completely self-sufficient and starts at 300 Euros for the month. This includes heating and water, a table and bed with linens, and a kitchenette equipped with a fridge and electric stove. Bathrooms are shared with this option.
Private Room
From around 850 Euros per month you can rent a private room in a Parisian apartment. This option includes shared kitchen and bathroom facilities and is often a popular choice with those who are planning to stay on in the city after the course.
Hostel Accommodation
Paris has countless hostels dotting the area around the school. This option typically includes a shared kitchen and bathroom, a television and many have internet or even Wi-Fi. A private bathroom is available in some locations. Prices for hostels start at around 22 Euros per night.
When choosing accommodation for your TEFL course in Paris you are obviously free to make your own arrangements, however, if you would prefer the help of a local expert, our housing coordinators are available to find you a perfect place to stay. The housing coordinator charges 135 Euros and guarantees to find you at least three valid options.
If you have any questions about your accommodation options, please don't hesitate to contact us.